FROM VIETNAM
Kieu Bich Hau
Kieu Bich Hau was born in Hung Yen Province, now is living in Hanoi, Vietnam. Graduated from Hanoi University for Teachers of Foreign Languages (English Department) in 1993. Certificate of Creative Writing Course by Nguyen Du School for creative writing. Executive Expert of External Affairs Office of Vietnam Writer's Association (From 2019 until now). Managing editor of Vietnam Textile – Garment – Fashion Magazine (From 2011 -2021). Former Deputy Editor-in-chief of Intellectual Magazine (From 2008 to 2011). Former Deputy Manager of Editorial Board of New Fashion Magazine (From 1993-2003). Editor of NEUMA magazine of Romania, HUMANITY magazine of Russia. She won national and International Literary Prize, among which The ART Danubius Prize in 2022 for her nurturing and deepening Vietnamese-Hungarian literary and cultural relations. She publishe twenty books of poetry and prose. Her poems are translated in Italian and published in the book The Unkowun – Lo Sconosciuto (IQdB).
FROM SOUTH KOREA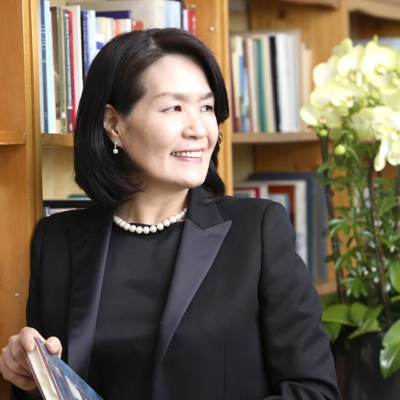 Kooseul Kim
Kim Kooseul, born in Jinhae on Korea's southern coast, moved to Seoul at the age of 8. She is a poet and Professor Emeritus of English Literature at Hyupsung University. She earned a Ph.D in English literature from Korea University. At Hyupsung University, she served as Dean of the College of Humanities and Social Sciences, as well as Dean of the Graduate School of Education and Art. She has been a Visiting Scholar at UCLA. She earned the 2018 Hongjae Literary Grand Prize (named in honor of the 22nd king of Korea's Chosun Dynasty). and the 2018 Suwon Literary Prize. She is currently the Changwon KC International Literary Prize's Review Committee Chair and Organizing Committee Vice Chair. She has contributed the "Kim Kooseul Column" to Kyunggi Newspaper and has provided English translations of Korean poetry for the quarterly Suwon Literature. She is Advisor and Vice President for the Society of East-West Comparative Literature, as well as Advisor for the T.S. Eliot Society of Korea, for which she has also served as President.  As a poet and a scholar of English literature, she has produced a considerable body of literary work, including Lost Alleys; Zero Degree's Love; 21st T.S. Eliot; T.S. Eliot's Poetry, Society, Art; Complete Poetry of W.B. Yeats; Understanding Modern English Poetry; and T.S. Eliot and the Philosophy of F.H. Bradley. Her poems have been translated into several languages, including English, Italian, Chinese, Japanese and Romanian. In Italian she has a book of poetry, Lost alleys – Viali perduti (IQdB).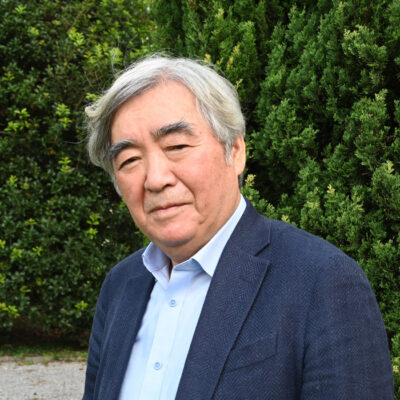 Dongho Choi
Choi Dongho, born in Suwon, Korea, is a Poet and Literary Critic. Currently he is a member of the National Academy of Arts, Republic of Korea. He is a Distinguished Professor at Kyungnam Univ. Korea and a Professor Emeritus at Korea Univ. Korea.He earned Ph.D (Korean Literature) from Korea Univ. Korea.He was Dean of Graduate School, Korea Univ. He was a Visiting Scholar at UCLA, and Waseda Univ. where he studies the comparative study of Eastern and Western literature. He participated in IWP(The International Writing Program) at the Univ. of Iowa. He has earned several major prizes and distinctions, including the Modern Buddhist Literary Award, the Daesan Literary Award, the Park Dujin Literary Award, the Gosan Yun Sundo Literary Award, the Yusim Literary Award, the Manhae Grand Prize for Literature and Art,  the Kim Satgot Literary Award, the Gjenima Prize for Literature(USA), and the Jung Jiyong Literary Award. He is the founding president of the Poetry Loving Society and the President of the Society of Korean Poets. He is the Councilor of the Society of Korean Poets, the Chief Editor of Lyric Poetry and Poetics (Quarterly), Chair of Changwon KC International Literary Prize, and member of Managing Committee of Hoam Award, and President of KS World Poetry Festival. As a poet, he produced many literary works including Wind of Yellow Sand, A Morning Desk, Where is the Woodpecker Hidden, Dharma Plays Ball and Korean Jewel Beetle in Blaze, A Face of Ice, Monarch Butterfly, and Golden Fallen Leaves. As an international poet, his poetry books, including Trees Wet with Rain (English), Korean Buddhist Poems (English), МОРЕ В БУТЬⅠΛКЕ (Russian), Monarch Butterfly (English), and Poesie buddiste zen (Italian, published by IQdB), have been translated into as many languages as Chinese, Japanese, Mongolian, French, and Romanian. As a scholar of Korean literature, he produced a lot of books of theory of poetry including The History of the Spirit in Modern Poetry, Digital Culture and Ecological Poetics, Poetic Incantation of Mud Paradise and Chung Ji Yong's Poetry and Archeology of Criticism.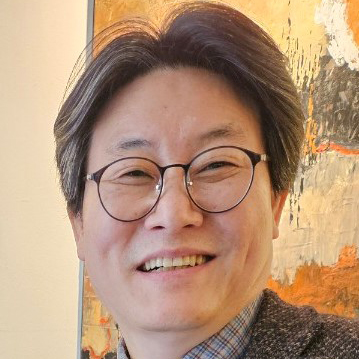 Doohyun Ko
Ko Doohyun was born in Namhae, Kyungsangnam-do Province in 1963. He made his literary debut by winning the Jungang Daily Annual Spring Literary Contest in 1993. His major poetry books include A Package Delivered Late, A Letter Sent from Mulmi Coast, Looking at the Other Side of the Moon. He has received the Poetry & Poetics Younger Poets Award among several others.
FROM RUSSIA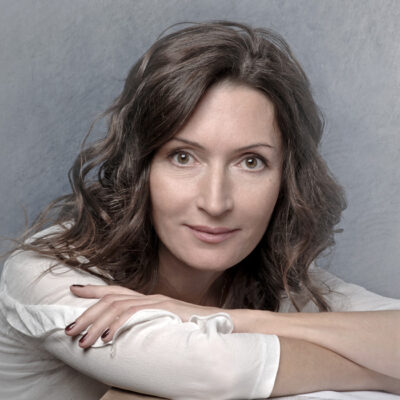 Julia Pikalova
Julia Pikalova - Russian poetess. Born in Moscow, now she lives in Italy.. She graduated in Humanities from the University of St Petersburg and in Business Administration from the California State University, and has made a remarkable career with major international companies. She came to poetry very late, without the usual training periods, 'as an illicit comet' (A. Pushkin). Her poems are published in the best Russian-language literary journals, from Canada to the Far East, and are translated into Italian, English and Ukrainian. In 2020, his work The First (500 poems) was published in Moscow. Italian translations came out in 2020-21 and are collected in a book Camminare sull'acqua (81 poems Edizioni Giuseppe Laterza). The composer Giorgio Bernabò staged two plays with his poems in Vicenza.
FROM UNITED STATES
William Wolak
William Wolak is an internationally known poet, photographer and collage artist living in New Jersey. He has published eighteenth books of poetry;  the most recent is All the Wind's Unfinished Kisses (2020).  His poetry has appeared in over a hundred magazines. His most recent translation with Mahmood Karimi-Hakak, Love Me More Than the Others: Selected Poetry or Iraj Mirza, was published by Cross-Cultural Communications in 2014. His translations have appeared in such magazines as The Sufi Journal, Basalt, Visions International, World Poetry Journal, and Atlanta Review. His critical work and interviews have appeared in Notre Dame Review, Persian Heritage Magazine, Gargoyle, Southern Humanities Review and Prime Numbers Magazine. William Wolak has been awarded several National Endowment for the Humanities scholarships and two Fulbright-Hays scholarships to study and travel in India. In 2007, he was selected to participate in a Friendship Delegation to Iran sponsored by the Fellowship of Reconciliation, America's largest and oldest interfaith peace and justice organization. During the Summer of 2010, Mr. Wolak was awarded a Field Study Opportunity in China and Japan by the National Consortium for Teaching about Asia. He is invited to participate in many international poetry festivals.
FROM COLOMBIA
Carlos Velasquez Torres
Carlos Velásquez Torres Ph. D. (Bogotá, Colombia) Poet, translator, musician and academic. He attended the National University of Colombia where he studied music and literature. He later earned an M.A. in Literature and Cultural Studies at the University of Washington in Seattle. D. in Latin American literature, film and literary theory from the University of Arizona in Tucson. She has taught at Bowling Green State University and New Mexico Highlands University. He has published two collections of poems, Versos del Insilio and Es de tontos el regreso (Winner of the Hybrido International Poetry Prize). Artepoetica Press published his translation and edition of Irish author Seamus Scanlon's short story collection Ireland in the Heart. Velásquez is general editor of Artepoetica Press's Rambla de Mar collection. He currently works in New York where he is co-director of The Americas Poetry.
FROM HUNGARY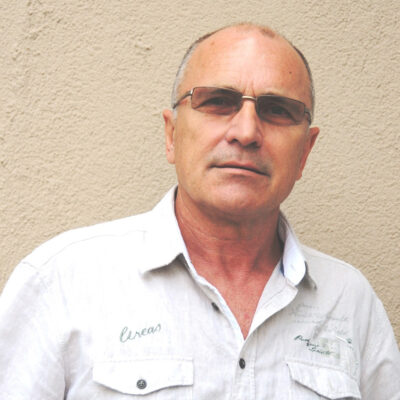 Attila Balazs
Attila F. Balázs was born in Târgu Mureș, (Transylvania). He studied at the Catholic Theology Institute in Alba Iulia. He graduated in Library Science and Literary Translation in Bucharest. He worked as a librarian at the Harghita County Library in Miercurea Ciuc until 1989. Between 1990 and 1992, he was the editor of Szabad Újsag (Bratislava), collaborated with Új Szó and was the director of the Madách publishing house in Bratislava. In 1994 he founded AB-ART Publishing (Bratislava), of which he has been director ever since. He is a member of the Hungarian Writers' Union, the European Academy of Sciences, Arts and Letters in Paris, the Miahi Eminescu Academy, the Writers' Union of Romania, the Hungarian PEN club, the Writers' Association of Slovakia. He is vice-president of the Dellart cultural association (Cluj-Napoca), an honorary member of the Academy of Sciences, Arts and Letters in Chisinau, Moldova. He is the author of poetry collections and translator of more than twenty books of poetry and fiction. His works have been translated into many languages, including an Italian collection of poetry entitled BLU (IQdB, 2020) and the novel Le metamorfosi di Casanova. He has received numerous international prizes and awards for his various literary activities, such as the Opera Omnia Arghezi Târgu Jiu Prize, Romania, 2014, the World English Writer's Union Prize, India, 2019, the Lukijan Mušicki Prize, Belgrade, Serbia, 2019. In 2018, the Foundation Council of the World Academy of Arts and Culture awarded Attila F. Balázs the honorary title of Doctor of Letters. His works have been translated into 20 languages.  He is invited to several literary festivals in various countries around the world.
FROM KOSOVO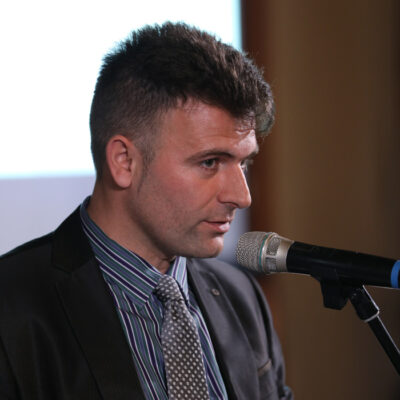 Jeton Kelmendi
Jeton Kelmendi - Poet, translator, publisher, a professor of university and academic. Born in the city of Peja, Kosovo, Jeton Kelmendi completed his graduate studies at the Free University of Brussels, Belgium, specializing in International and Security Studies. He finished his second master degree in diplomacy. Kelmendi did a PhD in the "Influence of media in EU Political Security Issues". He is professor at AAB University College. He is active member of the European Academy of Science and Arts in Salzburg Austria. For many years he has written poetry, prose, essays and short stories. He is a regular contributor to many newspapers, in Albania and abroad, writing on many cultural and political topics, especially concerning international affairs. His poems are translated in more that thirty-seven languages and published in several international Literature Anthologies. He is a member of many international cultural institutions, poetry clubs and is a contributor to many literary and cultural magazines, in different Languages around the world. Some of his poems are translated in Italian and published in the book L'età mitica (IQdB).
FROM ITALY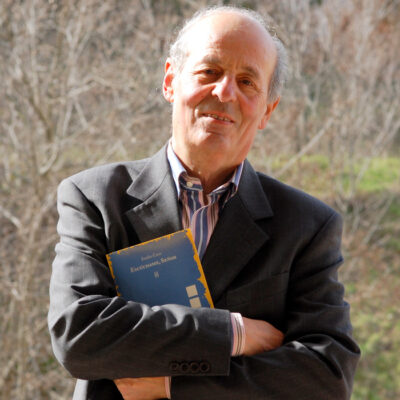 Emilio Coco
Emilio Coco was born in S. Marco in Lamis (FG). He is a Hispanist, poet and translator. He is the author of several anthologies of Spanish poetry and three volumes of Spanish theatre. He has also published anthologies of Italian poetry translated into Spanish in Mexico, Spain and Colombia. The latest, La poesía del siglo XX en Italia was published in 2017 by Visor in Madrid. With the publisher Walter Raffaelli, he has published florileges of Catalan, Mexican, Colombian, Cuban, Honduran, Bolivian, Ecuadorian and Costa Rican poetry and Il fiore della poesia latinoamericana d'oggi in three volumes. At the same publisher, he directs the 'Hispano-American' poetry series. As a poet, he has published twelve books in Spain and Latin America, and seven in Italy, gathered under the title Poems 1990-2020 (2021). His latest book is Il tempo di mettermi in cammino (Passigli), translated into Spanish as El tiempo de emprender el camino (Pigmalión, Madrid). He has won several prizes and awards. In 2003, he was awarded the title of Commander of the Order 'Alfonso X el Sabio' by King Juan Carlos I, one of the highest honours granted in Spain for cultural merit. In 2016, he was awarded the Ramón López Velarde International Prize in Mexico. He has been translated into twelve languages and has participated in numerous poetry festivals in Spain, France, Mexico, Venezuela, Argentina, Nicaragua, Honduras, Colombia, Perù, Ecuador, Bolivia, Paraguay and Turkey.
Giuseppe Bova
Born in Reggio Calabria, he graduated in economics and commerce and obtained a Master's degree for Development Operators c/o European Institute of Political Studies. He was Councillor and Councillor for Culture, Public Administration, Demographic Services and Town Planning for the Municipality of Reggio Calabria (1980 - 1989) and State Executive since 1990. He received the Culture Award from the Presidency of the Council of Ministers in 1974. He was Superintendent of the 'Francesco Cilea' Municipal Theatre of Reggio Calabria and President and legal representative of the University for Foreigners 'Dante Alighieri' of Reggio Calabria. He is a member of the National Council of the Dante Alighieri Society. President pro tempore of the Rhegium Julii Cultural Circle. He has published ten books and won several national literary prizes.
Deborah Zingariello
Deborah Zingariello is a student of Communication Sciences at the University of Insubria. In 2022, she experimented for the first time with "Narcisa" a new theoretical-performance mode, a new project to present Poetry to the social network audience. She collaborated with Alberto Bornati, as a certified director and video-maker, to realise 'Poetry on video'. Her poems have received mentions at the Premio Europa in versi and the Premio Letterario Milano International.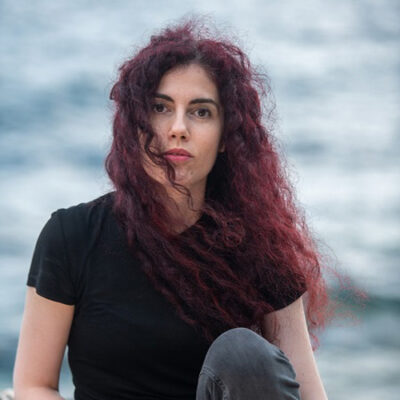 Laura Capra
Laura Capra was born in Genova, where she lives. She is specialized in communication and human resources sectors. She signs interviews and reviews. She published the collection of poems Nero fittizio (Puntoacapo editrice), Indossare la vita (Science fiction Ant., Fantagenova, Erga edizioni). She has been one of the poets selected for the Versopolis project, Creative Europe Programme of the European Union.