FROM ITALY
Franca Grisoni
She writes in the dialect of Sirmione, where she was born in 1945. Her collections have won prizes such as the Bagutta, the Viareggio, the Biagio Marin and the Salvo Basso, the Tirinnanzi, and the Ponte di Legno Poesia. She has published with publishing houses such as Einaudi, Scheiwiller and L'Obliquo. In 2009 Morcelliana published Poesie, a collection of all her previous work in verse, and in 2012 Compagn. In 2013 L'ös (L'Obliquo). She has also performed the sacred drama in verse Passiù (L'Obliquo, 2008) and the tragedy in verse Medea (Fondazione Etica/L'Obliquo, 2012). With Interlinea she published in 2016 Croce d'amore / Crus d'amur. Passione in versi inspired by Romanino's masterpieces; in 2021 with Scholé Morcelliana, Il filo srotolato. Autismo tra fotografia e poesia (Autism between photography and poetry), with photographs by Adriano Treccani and in the Collana Gialla Oro Pordenone Legge-Samuele Editore, Le crepe. She has published essays commenting on the works of writers and artists, including Appunti sul far critica di Cesare Garboli, Pananti, 1992; Nel tempo di Mattioli, with a text by Cesare Garboli, L'Obliquo, 2005. Alzheimer d'amore, Poesie e meditazioni su una malattia, Interlinea, 2017. She contributes to magazines and newspapers and curates readings of sacred texts and poetry, with projects promoted by the Centro Teatrale Bresciano - Teatro Stabile di Brescia and other cultural organisations.
Basilio Luoni

Born in Lèzzeno, on the eastern shore of Lake Como, he is a playwright, translator but also a painter, secondary school teacher and poet. Since the 1960s he has been running a theatre company for which he has translated plays by Molière, Regnard, but also Aristophanes, Plutarch and even Ĉhechov. In one of his latest works, El librȏ di figur, Basilio Luoni makes use of the indispensable Lezzenese dialect which, as Dante Isella points out in the preface to the work, "preserved by its geographical isolation, surprises listeners with its archaic, expressive and silent quality".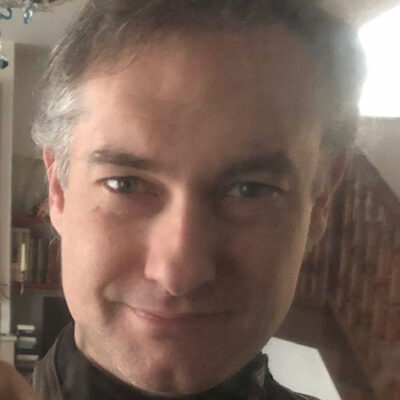 Edoardo Callegari
Was born and lives in Piacenza. He attended the annual lectures of the chair of "Literature of Neo-Latin Europe" held at the Collège de France from 2011-2018 by Carlo Ossola. He collaborated as an economic advisor to the creation of the works of Master Goldsmith Giulio Manfredi "Diamonds are Stars" and the re-edition of the collection "L'Oro Invisibile" exhibited at the Cenacolo Vinciano in Santa Maria delle Grazie. He is a partner and senior developer of an Art Investment Fund, which holds the copyright of Salvador Dali. He has been invited to read his own texts at the Apennine Festival, held in 2017 and 2019. He is Director for External Relations at the Piccolo Museo della Poesia. Following the publication of works of fiction, his writings have been awarded the Premio Montano; Premio Milano International; Premio Internazionale Dostoevskij; Premio Federiciano. He is included in the Encyclopaedia of Contemporary Poetry Mario Luzi Prize 2021, soon to be published.
Sabrina De Canio

(Piacenza, Italy) is a poet, translator, co-director of the Piccolo Museo della Poesia Chiesa di San Cristoforo in Piacenza and director of the international area of the museum; she is also one of the founding members of LABiennale Poesia e oltre. She teaches Italian language and literature in a high school in Piacenza. Her poems have been translated into several languages and published in anthologies and international literary magazines. In 2020   "Libera nos a malo" was published, a poetic collection in a bilingual (Italian and Bosnian) edition.  In 2021, she received a special mention at the Camaiore Prize. His poems have also won awards in Bosnia and Herzegovina, China and the USA.
FROM SWITZERLAND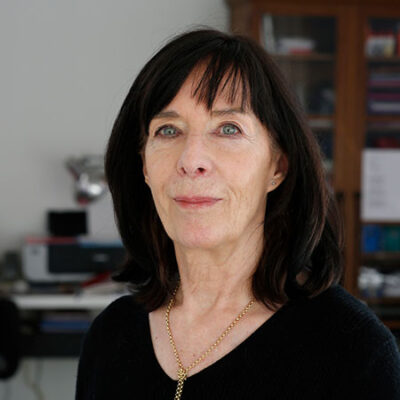 Leta Semadeni
She is a Swiss poet and writer who writes and publishes in Vallader, a Romansh dialect, and in German. She is considered one of the most important representatives of Romansh poetry and current narrative art. The special feature of her work is the continuous bilingualism, in which each language comes into its own. As a teacher specialising in philological subjects, she taught for seven years at the Jewish School in Zurich and then for 22 years at the Lyceum Alpinum Zuoz. At the Romansh Radio and Television she worked in parallel with teaching on the show Il balcun tort. In 2005, she left her job as a teacher to devote herself entirely to writing.
Laura Accerboni
She works in poetry and photography. She has published the poetry collections Acqua acqua fuoco (Einaudi, 2020), La parte dell'annegato (Nottetempo, 2016) and Attorno a ciò che non è stato (Edizioni del Leone, 2010). Her poems have been translated into more than fifteen languages and she has been a guest at international festivals. She is part of the project promoted by the European Union, Versopolis. Her poems have appeared in Italian and international journals such as Nuova corrente, Italian Poetry Review, Gradiva, Poesia Crocetti Editore, Loch Raven Review, InVerse, Kluger Hans. She has won numerous prizes including: Lerici Pea giovani (1996), Premio internazionale di poesia Piero Alinari (2011), Premio Achille Marazza Opera Prima (2012). She is one of the founders of the transnational literary agency Linguafranca and is a member of the board of the Dante Alighieri Society of Geneva, for which she oversees cultural activities.
FROM SPAIN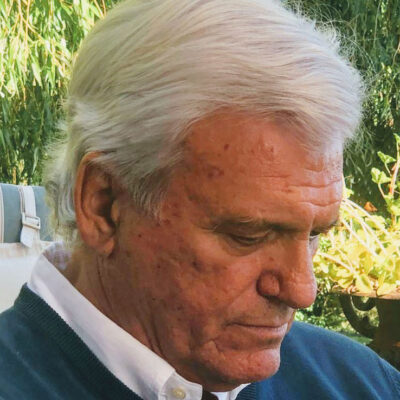 Rafael Soler

(Valencia, Spain,1947) is a poet, renowned and award-winning storyteller, university professor and Vice-President of the Spanish Writers' Association ACE since May 2015. He has published six books of poetry: "Los sitios interiores" (1980, runner-up for the Juan Ramón Jiménez Prize), "Maneras de volver" (2009), "Las cartas que debía" (2011), "Ácido almíbar" (2014, Premio de la Crítica Literaria Valenciana), "No eres nadie hasta que te disparan" (2016), and "Las razones del hombre delgado" (2021), as well as the anthologies "La vida en un puño" (2012) and "Leer después de quemar" (2018). He is also the author of six novels and two books of short stories. He has been invited to read his poems in more than fifteen countries, and his books have been published in Hungary, Japan, Italy, the United States, Ecuador, Paraguay, Bolivia, Honduras and Peru.
FROM ROMANIA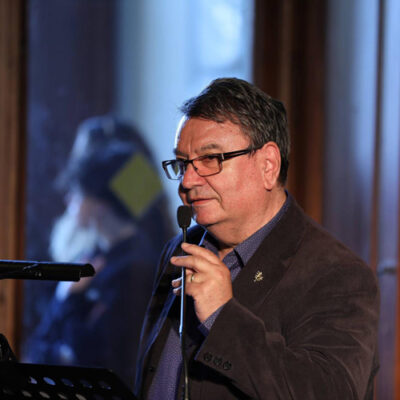 Ion Deaconescu
Born in Romania, he is a poet, writer, literary critic and translator. Author of about fifty books, he has received international recognition. He has taught at the Faculty of Social Sciences in Craiova, and is president of the Mihai Eminescu International Academy of Literature, responsible for recommending poets who are candidates for the Nobel Prize. He directs the Festival of the same name. He questions and reflects on the meaning of life and human feelings; his verses are about precariousness, about the inevitable desire for salvation, impossible to achieve, and focus on the inner sphere of being and its relationship with the neighbour, the Other, who defines us. Among the books of poetry translated into Italian, La cenere nel cuore (I Quaderni del Bardo, 2019).
FROM SOUTH KOREA
Kim Kooseul
Born in Jinhae, South Korea, she is a poet and former professor of English literature at Hyupsung University. She is the daughter of the Buddhist poet Kim Dal Jin, to whom a museum is dedicated in his hometown of Changwon. Married to Choi Dongho, she has a column, "Kim Kooseul Column", in the Kyunggi Newspaper and contributes to the English Translation of Korean Poetry in the quarterly Suwon Literature. She is chairman of the Changwon KC International Literary Prize. She loves Dante and Italian literature and is a populariser of Korean culture. She has also won international prizes. As a poet and scholar of English literature, she has produced a remarkable body of literary works including T.S. Eliot's Poetry and Completed Poetry of W.B. Yeats. Her poems have also been translated into English, Japanese, Romanian and Italian by Laura Garavaglia and Annarita Tavani.
Choi Dong-Ho
Born in Suwon, South Korea, he is a poet and literary critic and the husband of the poet Kooseul Kim. His verses take readers into the world of Zen Buddhism: they tell of Korea's past and present. He is a member of the National Academy of Arts, Republic of Korea. He is professor emeritus at Kyungnam University in Korea and Korea University. He has received international prizes and awards. Some of his books of poems include Trees Wet with Rain 1992, Korean Buddhist Poems 2005, МОРЕ В БУТЬⅠΛКЕ 2018. Essays on poetry theory: The History of the Spirit in Modern Poetry (2005), Digital Culture and Ecological Poetics 2002, Poetic Incantation of Mud Paradise (2006) Chung Ji Yong's Poetry and Archeology of Criticis (2013).
FROM UKRAINE
Dmytro Tchystiak 
He is a Ukrainian-speaking and French-speaking poet, short story writer, literary critic and translator (also from Italian), art critic, university scholar and journalist. Author of 75 books, he is also a Doctor Habilitatis, Professor at the National Taras Shevchenko Kyiv University and at the European centre for literary translation in Brussels, director of literary collections at "Sammit-Knyga" in Ukraine and "European Letters" in "L'Harmattan" publisher in Paris as well as International Responsible for Letters at the European Academy of Sciences, Arts and Letters (AESAL, Paris). Laureate of several international prizes, member of several international scientific and literary institutions, he is Commander in the Order of Arts of Ukraine. And Knight in the Order of Academic Palms in France.