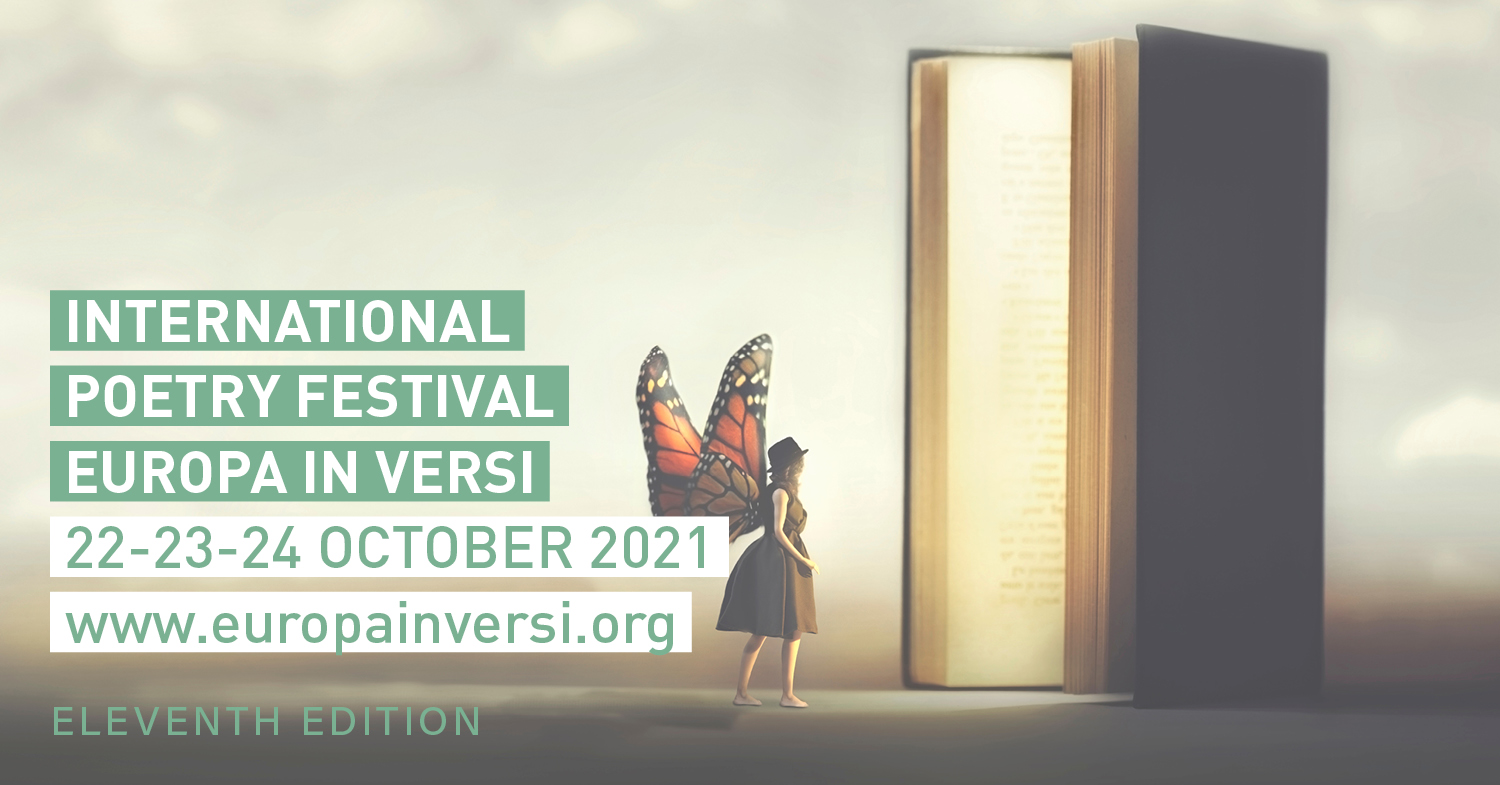 "Poetry, Light and Rebirth" is the theme of the 11th edition of the International Festival of Poetry Europa in versi, organised by the charity organisation La Casa della Poesia di Como ODV. "Light and Rebirth" aims to emphasise, in spite of uncertainties and difficulties, how the hard time we have been through over the past two years is being replaced by an effort to move forward. As the expression "being born" means coming to life, the message which Europa in versi aims to convey this year is exactly this: being re-born, going back to a daily routine which before the pandemic we all took for granted. Only now do we realise that this is not the case and that in future we should do our best to protect and preserve this daily routine. The international poets who are going to read over the three days of the festival will be delighted to bless us with the light of their words, the light of a rebirth. This year we wish to dedicate the festival to the women of Afghanistan, hoping that this period of darkness may give way to some sunshine for Afghan women and that they will enjoy a new spring of freedom, one in which respect will be shown towards their rights, those rights which no country should ever trample on. We would have liked to welcome an Afghan woman as a guest among our poets: hopefully we will do so in future.
The jury of the International Award "Europa in versi e in prosa" 2021, having examined the numerous works competing in the various sections, has made an initial selection of the creations of greatest artistic merit, from which the finalists in each category, including the absolute winner, will be chosen.
The awarding of the winners will be held on 22 October 2021 as part of the International Poetry and Narrative Festival Europa in Versi to be held from 22 to 24 October 2021. The program will be online soon.