FESTIVAL INTERNAZIONALE

EUROPA IN VERSI 2020 
POETRY AND FREEDOM

TENTH EDITION
Friday 9th, Saturday 10th and Sunday 11th October 2020

On line on the website europainversi.org, on Facebook page Europa in Versi
and Youtube Channel La casa della poesia di Como
The theme this year will be "Poetry and Freedom", in all its multifaceted features , from the freedom to express in poetry feelings, emotions, ideas that belong to all men, without distinctions of culture, religion, and gender, to the freedom to travel in a world without barriers and borders, in mutual respect for each other's cultural identity. This is now felt to be a crucial issue, considering that people have felt the discomfort of living with severe restrictions on personal freedom due to the COVID-19 Pandemic.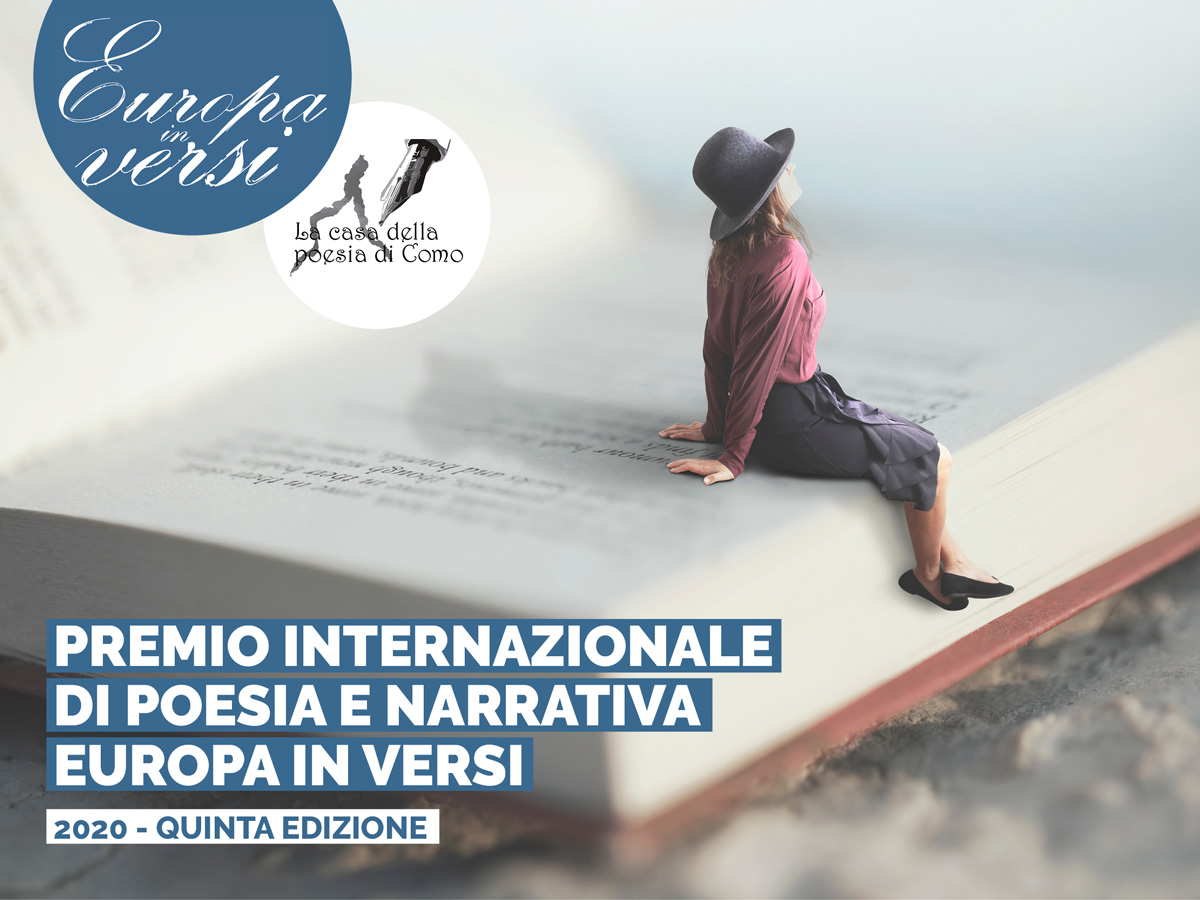 SELECTION OF WINNERS AND FINALISTS OF THE INTERNATIONAL POETRY AND NARRATIVE AWARD EUROPA IN VERSI 2020
The jury of the prize, having examined the many works received in all sections, and after having made a first selection of the most interesting works among those received, already published on these same online channels, then came to the definition of the selection of the finalists and overall winners for the sections PUBLISHED POETRY, UNPUBLISHED POETRY, PUBLISHED NARRATIVE, UNPUBLISHED NARRATIVE, YOUNG POETRY AND NARRATIVE.