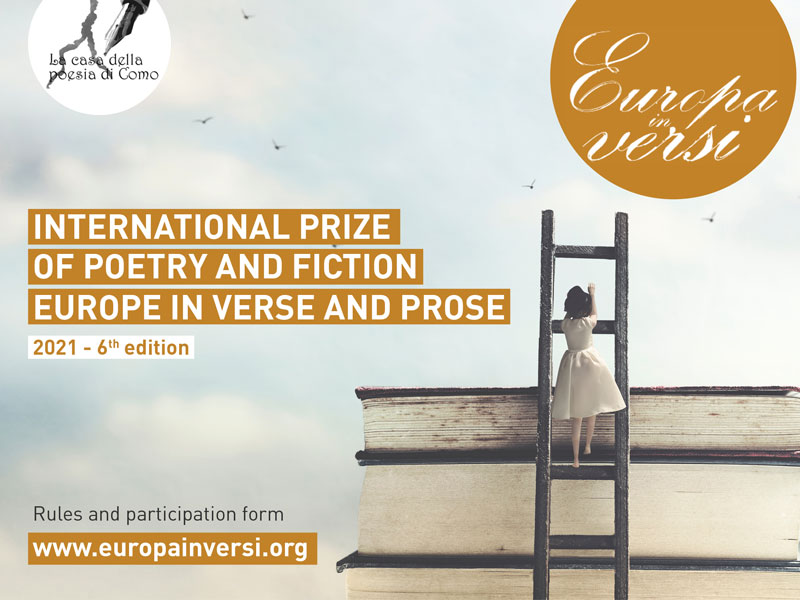 DEADLINE EXTENDED TO 30th JUNE 2021
Thanks to the success achieved so far, the Prize Europa in versi changes to EUROPE IN VERSE AND PROSE as it now includes a crucial new section: "Religious Cultures."
As usual, the Prize aims to scout new talents or talents who deserve greater visibility on our social channels and on the websites www.europainversi.org and www.lacasadellapoesiadicomo.com
Absolute winners of both published Poetry and published Fiction will receive a prize of 500.00 €.
For all sections dedicated to unpublished texts, the winner of each section will have the opportunity to publish it free of charge with I Quaderni del Bardo editions by Stefano Donno.
The award ceremony will be held on 23 October 2021 within the framework of the Festival of poetry and fiction Europa in versi o be held from 22 to 24 October 2021.

FESTIVAL INTERNAZIONALE EUROPA IN VERSI 2020
POETRY AND FREEDOM
TENTH EDITION
Friday 9th, Saturday 10th and Sunday 11th October 2020
The theme this year will be "Poetry and Freedom", in all its multifaceted features , from the freedom to express in poetry feelings, emotions, ideas that belong to all men, without distinctions of culture, religion, and gender, to the freedom to travel in a world without barriers and borders, in mutual respect for each other's cultural identity. This is now felt to be a crucial issue, considering that people have felt the discomfort of living with severe restrictions on personal freedom due to the COVID-19 Pandemic.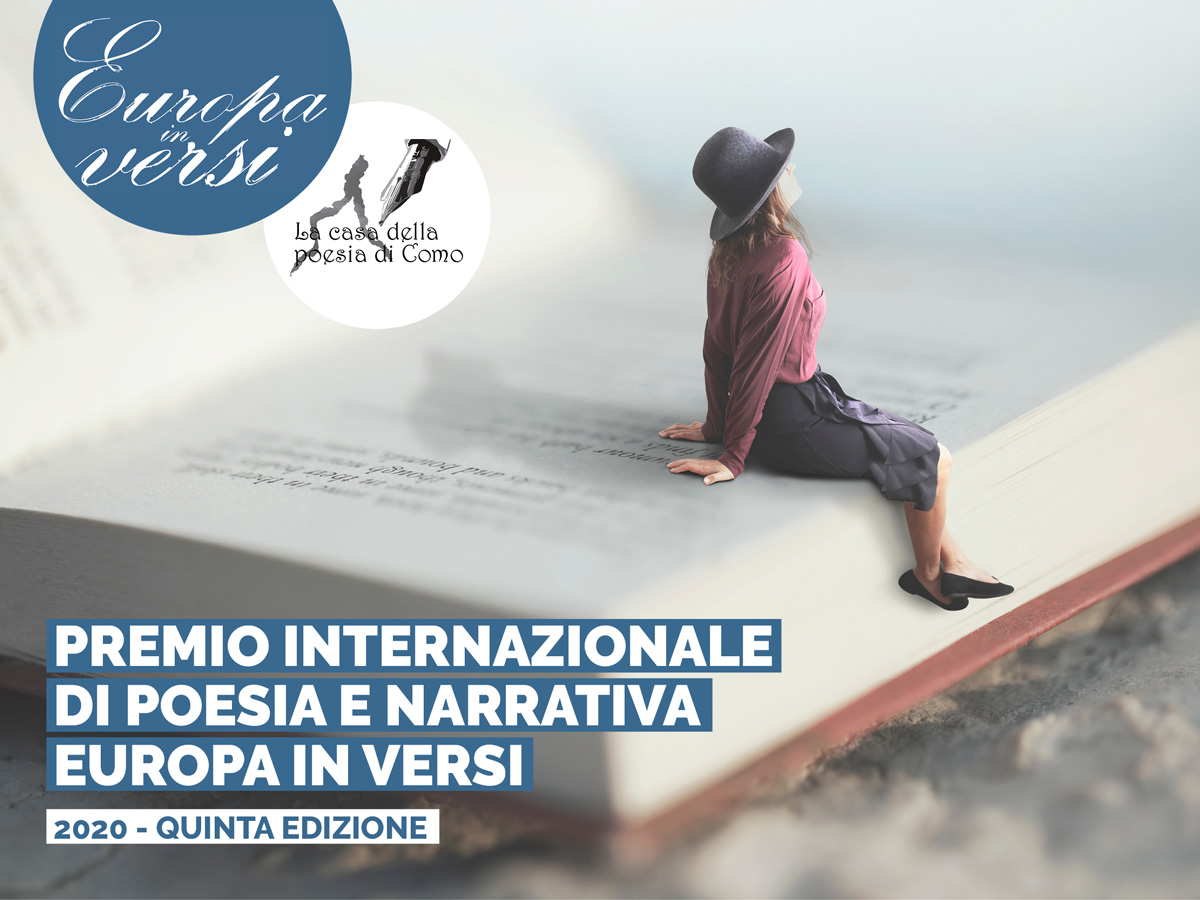 SELECTION OF WINNERS AND FINALISTS OF THE INTERNATIONAL POETRY AND NARRATIVE AWARD EUROPA IN VERSI 2020
The jury of the prize, having examined the many works received in all sections, and after having made a first selection of the most interesting works among those received, already published on these same online channels, then came to the definition of the selection of the finalists and overall winners for the sections PUBLISHED POETRY, UNPUBLISHED POETRY, PUBLISHED NARRATIVE, UNPUBLISHED NARRATIVE, YOUNG POETRY AND NARRATIVE.