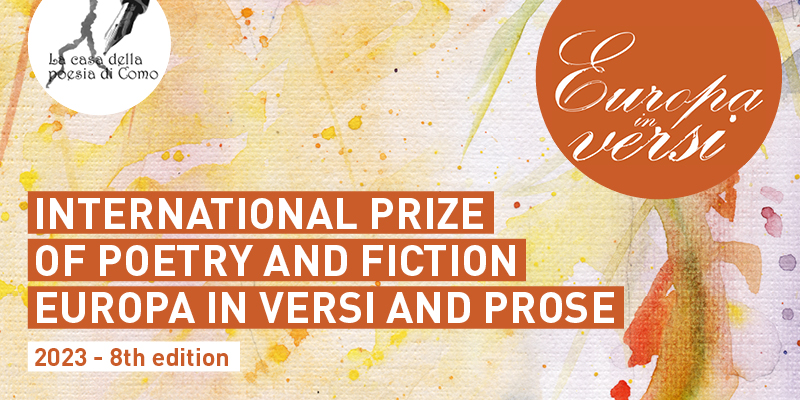 As usual, the Prize aims to scout new talents or talents who deserve greater visibility on our social channels and on the websites www.europainversi.org and www.lacasadellapoesiadicomo.com
Absolute winners of both published Poetry and published Fiction will receive a prize of 500.00 Euros.
For all sections dedicated to unpublished texts, the winner of each section will have the opportunity to publish it free of charge with I Quaderni del Bardo editions by Stefano Donno.
The Prize falls into 6 sections:
Unpublished poetry
Published poetry
Unpublished dialect poetry
Unpublished fiction
Published fiction
Unpublished young poetry and fiction

"Locality and globalisation" is the main theme of the upcoming edition: "locality" is defined by daily interactions, but global dimensions are becoming increasingly important and the sense of what happens locally, everything that characterises the space of the daily experience, also finds its origin in the connection that is established at a global level. In the context in which we are living - also and above all in this period - the concept of 'cultural identity' constitutes the set of references by which a person or a group defines itself and wishes to be recognised: it implies the freedoms inherent to the dignity of the person and integrates - in a permanent process - cultural diversity, the particular and the universal, memory and the project.
Free admission until seats are full with recommended registration